When we are unable to find tranquility
within ourselves,
it is useless
to seek it elsewhere.
Francois de La Rochefoucauld,
1613 - 1680, French author
Angkor Wat & surrounding temples, 2016
UNESCO: "Angkor is one of the most important archaeological sites in South-East Asia. Stretching over some 400 km2, Angkor Archaeological Park contains the magnificent remains of the different capitals of the Khmer Empire, from the 9th to the 15th century. They include the famous Temple of Angkor Wat and, at Angkor Thom, the Bayon Temple with its countless sculptural decorations." It was originally constructed as a Hindu temple for the Khmer Empire, gradually transforming into a Buddhist temple toward the end of the 12th century.
I toured/climbed 9(!) temples in 100-degree heat: Angkor Wat, Angkor Thom, Ta Phrom (late 12th and early 13th centuries), Banteay Srei (10th-century), Banteay Samré (12th century), Pre Rup, Lolei (883), Preat Ko (879), and Bakong (881)
Slide show:
---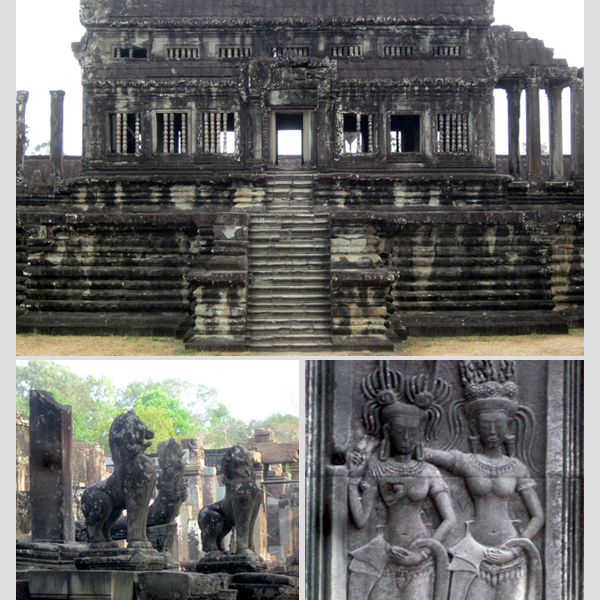 ---
---
---