When we are unable to find
tranquility within ourselves,
it is useless
to seek it elsewhere.
Francois de La Rochefoucauld,
1613 - 1680, French author
(Capstone) Vietnam
At the invitation of bac Mark Ashwill, Managing Director of Capstone Vietnam and old colleague/friend, I participated in its "Educaton Week" in four cities of Vietnam: Hanoi, Danang, Nah Trang, and Ho Chi Min City/Saigon. It was an incredible experience and I got the pleasure of reconnecting with students (since my departure of university employment). Hoorray!
Slide show:
---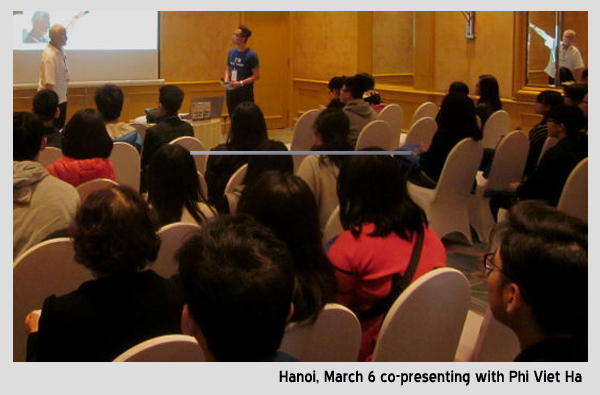 ---
---
---